What's On This Weekend: Indonesian Festival, Stress & The City & 100 Images of Migration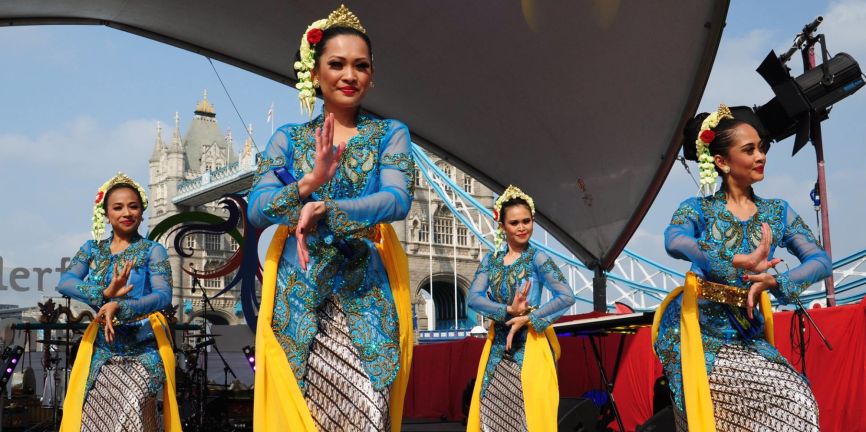 Stress & The City in Waterloo
If you're feeling stressed and want to learn ways to relax after a long week at work head along to Stress & The City in Granby Place this Friday evening to learn how to forage for herbs and use them to make calming infusions that will help you relax with herbalists and authors Kim Walker and Vicky Chown. Acupunturist Lui Yeung will also be there to demonstrate acupressure techniques to help you alleviate tension headaches and anxiety. If you want to also know how simple breathing exercises can help you to switch off, then is the event for you. Only a short walk across the Thames from our Westminster office. Drop in and say hello to our team if you're interested in looking at properties to rent or properties to buy in the area.
100 Images of Migration in Lambeth
In 2013, the Migration Museum project was launched where people were asked to submit images that they believed to be resonant of migration. Images were collected from professional and amateur photogrpahers and were all accompanied by an explanatory text. These images have been collated in this exhibition and they project a powerful image of migration in Britain today, with 100 of the most affecting images being the centerpieces of this exhibition. Only a very short bus ride from our Kennington office, drop if you're keen to find out more about properties to rent or properties to buy in the area.
Summer of Love Boat Party on Southbank
If you were a fan of the swinging 60's and love music from that era, then head along to the Southbank where the boat, Pride of London at Festival Pier will be welcoming people to celebrate the 50th Anniversary of the Summer of Love. If you love dancing to live soul, psychadelic and house music and want to enjoy London's most iconic viewis from the terrace of a boat on the river Thames, then this is one event not to be missed. The boat will cruise along the Thames for 4 hours passing the Houses of Parliament, Big Ben, St. Paul's Cathedral, Tower Bridge to name a few landmarks!
Indonesian Weekend in Southwark
This weekend Indonesian culture will be making its presence known at the annual Indonesian festival that takes place at Potter's Field Park. It will be a vibrant, colourful celebration of Indonesian food, culture, fashion, music and tourism right by Tower Bridge. There will even be a beach created from 50 tonnes of white sand to transport you across the world and make you feel like you've landed somewhere more exotic. This is a great day out for the family and a way to discover things you didn't know about Indonesian culture. Only a short journey along the Thames from our London Bridge office, if you're interested in looking at properties to rent or properties to buy in the area, drop in and say hello to our team.
Jerwood Makers Open in Southwark
Jerwood Visual Arts is a national programme that supports the practice and where the Jerwood Charitable Foundations works with artists early in their career to commission and present new work. The Jerwood Makers Open is an exhibition in its seventh year that commissions 5 emergining makers working with contemporary applied arts who team technical skills with intellectual adventure using high levels of imagination. This year's artists are Sam Bakewell, Marcin Rusak, Laura Youngson Coll, Juli Bolaños-Durman and Jessica Harrison. If you are a modern art lover, or simply curious to discover more about comtemporary makers, come along to support these young artists and to immerse yourself in something different.
If you're interested in finding out more about future events in Westminster, London, Kennington and the surrounding areas, feel free to drop by any of our offices – we'll be glad to provide you with a list. We can arrange viewings of properties for sale and properties for rent within walking distance of some of these popular venues.
Photo Credit: Indonesian Weekend