What's On This Weekend: St. Patrick's Day, Downstate Play & Diane Arbus: In The Beginning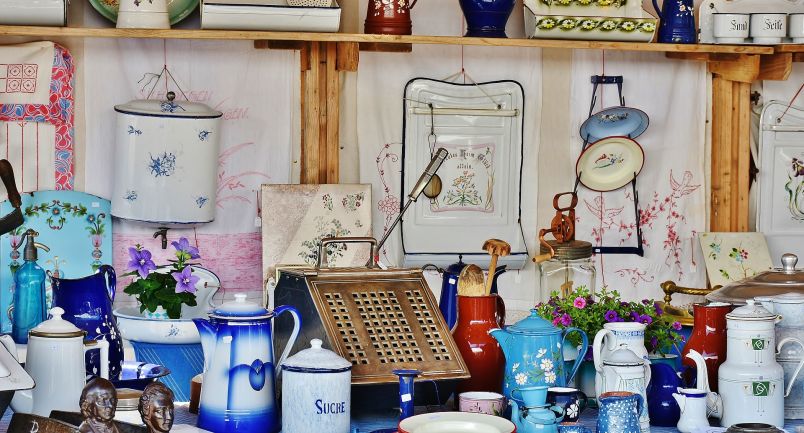 Downstate Play on Southbank
Pulitzer Prize-winning writer, Bruce Norris' new play, directed by Pam MacKinnon, comes to the National Theatre direct from its premiere at Steppenwold, Chicago. In downstate Illinois, four men convicted of sex crimes against minors share a group home where they live out their lives in the shadow of the offences they committed. But when a man shows up to confront his childhood abuser, does he want closure or retribution? This provocative new play zeroes in on the limits of our compassion and what happens when society deems anyone beyond forgiveness. Only a short journey from our Westminster office, if you're interested in looking at properties to rent or properties to buy in the area, feel free to drop in and say hello to our team who would be happy to help.
St. Patrick's Day in Trafalgar Square
The London St. Patrick's Day Festival now approaches its 17th year, attracting more than 125,000 people to events across London and to the parade and festival in central London and Trafalgar Square. An opportunity to showcase the best of Irish food, music, song, dance, culture and arts. There will be floats and processions making their way from Hyde Park Corner, down Piccadilly and Haymarket and through to Trafalgar Square on a 1.5 mile route. Lots of Irish dancing schools and community groups will be showing off their skills as well as marching bands and sports clubs from the rest of the UK, and America. This is a great way to spend the day with the family, with lots of activities to including arts and crafts taking place, not to mention all the delicious food and drink stalls that will be on offer.
Flea in Southwark
Last weekend marked the opening of the new Flea London market at Vinegar Yard on St Thomas Street. Previously held at Flat Iron Square, this weekly vintage and makers market brings antiques, clothing, homeware, books, bikes and cameras by the truckload. If you're looking for your next vintage or pre-loved artefact for your home, then head down to Flea which is open every Saturday and Sunday. Perfect for the conscious and sustainable shopper, Flea is the perfect antidote to busy weeks, fast fashion and high street shopping-boredom. Not too far from our London Bridge office, drop in and say hello to our team if you're interested in looking at properties to rent or properties to buy in the area.
Artist Rooms: Jenny Holzer Exhibition on Bankside
Early in her career, American artist Jenny Holzer was famous for delivering messages on posters and T-shirts so they would be seen in everyday places rather than in museums and galleries. Her work addresses information overload and multiple perspectives we read daily, and invites us to read an interpret for ourselves. Her now takes many forms, including stone benches, projections, signs, posters, paintings, plaques and textiles. Words are central to her work, whether they be pasted onto a wall or flickering from an electronic sign. Head to Tate Modern to discover Holzer's powerful work before her exhibition ends in July.

Diane Arbus: In The Beginning Exhibition on Southbank
Organised by The Metropolitan Museum of Art, New York and adapted for Hayward Gallery, Diane Arbus: In The Beginning takes an in-depth look at the formative first half of her careers, during which the photographer developed the direct, psychologically acute style for which she later became so widely celebrated. Working in locations such as Times Square, the Lower East Side and Coney Island, her photographs of children and eccentrics, couples and circus performers, impersonators and midtown shoppers, are amongst some of the most surprisingly intimate and haunting works of art in the 20th Century. Only a short bus ride from our Kennington office, drop in if you're keen to find out more about properties to rent or properties to buy in the area.
Jesus Hopped the 'A' Train Play in Waterloo
From another Pulitzer Prize winner Stephen Adly Guirgis and director Kate Hewitt, comes this critically-acclaimed dark comedy about the American justice system and the contradictory nature of faith. Oberon K. A. Adjepong, Matthew Douglas, Dervla Kirwan, Ukweli Roach and Joplin Sibtain make up the cast of Jesus Hopped The 'A' Train, a play currently on at the Young Vic Theatre. Within the lockdown wing of Rikers Island prison, a frightened young man accused of murdering a cult leader is confronted with a charming and charismatic born-again serial killer and sadistic prison guard. Will one man's redemption lead to another's damnation?
If you're interested in finding out more about future events in Westminster, London, Kennington and the surrounding areas, feel free to drop by any of our offices – we'll be glad to provide you with a list. We can arrange viewings of properties for sale and properties for rent within walking distance of some of these popular venues.
Photo Credit: Rita E