What's On This Weekend: Frankenstein, Patti Smith In Conversation & Divali Celebrations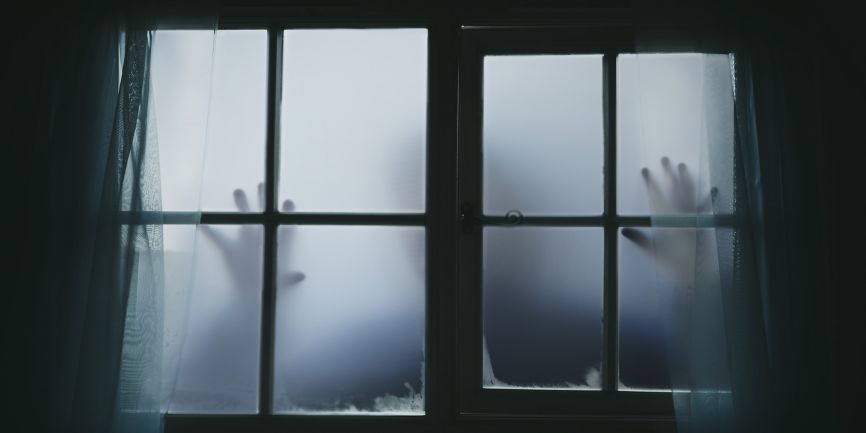 28 Floors Later in Millbank
A zombie apocalypse is upon us, and the only safe zone in London is a high rise on Millbank, overlooking the river Thames. Cast your worries away with the other survivors at the ultimate UKG zombie escape party! You'll be greeted with an antidote shot to make sure you are protected from the outbreak, and with 28 floors separating you from the zombies, you'll have nothing to fear. Make it through the evening, and you will witness an incredible special performance from Artful Dodger! Only a short walk from our Westminster office, if you are interested in looking at properties to rent or properties to buy in the area, feel free to drop in and say hello to our team who would be happy to help.
Patti Smith In Conversation in Westminster
From the first chords of her 1975 debut Horses, Patti Smith's place in the pantheons of rock'n'roll has never been in doubt. From Madonna to Michael Stipe, Florence + the Machine to Morrissey, her influence on the history of music extends across nations, genres and generations. Now she joins How To Academy at Central Hall in Westminster to reveal her latest memoir: Year of the Monkey. Following a run of New Year's concerts at San Francisco's legendary Fillmore, Patti embarked upon a year of solitary wandering – a year that brought unexpected turns, heightened mischief and inescapable sorrow. In Conversation with the author and editor Erica Wagner, Patti will tell us the story of that year's reckoning. And she'll be joined by her long-time band-mate Tony Shanahan for a short live set.
Halloween Pooch Parade in London Bridge
This Sunday, grab your dog, get in costume and join in the Halloween Pooch Parade that heads to Flat Iron Square in London Bridge. Starting at Monument, the hallowing hounds will walk across London Bridge and into Flat Iron Square where they will be hosting their Brunch Collective as well as guest food stalls, killer coffee and lots of Bloody Mary's. You can expect dog games like musical sit and a dog competition where your dog can enter win categories including Spookiest Pooch, Best Look-alike, Cutest Critter, Best Owner and Pet Combo and Trick or Treater. There will also be a free screening on Frankenweenie for the families at 5.30pm. Round the corner from our London Bridge office, drop in and say hello to our team if you're interested in looking at properties to rent or properties to buy in the area.
Frankenstein in Southwark
This weekend, the National Youth Theatre presents the world premiere of a fast-paced and emotionally gripping modern adaptation of Mary Shelley's classic gothic thriller Frankenstein, exploring Artificial Intelligence, emotional learning and what it means to be post-human. Southwark Playhouse plays host to this version of the novel adapted for stage by Carl Miller, directed by Emily Gray and performed by Britain's best young talent from the NYT REP Company. Audience members will also have the opportunity to wear virtual reality headsets during a section of the show.
Crafty Fox Market in Elephant & Castle
Crafty Fox Market is a special market that has been supporting independent artists for the last eight years and has welcomed hundreds of designers and artists along the way. Their events are held in unique locations including nightclubs, artists' studios, community spaces and major city landmarks. Welcoming thousands of visitors through the doors, keen to snap up beautiful products, they can also enjoy a relaxed atmosphere accompanied by DJs and drinks. This weekend, the Crafty Fox Market comes to Mercato Metropolitano (the food lovers paradise) in Elephant & Castle. There will also be workshops on offer including: Collage nostalgia workshop with artist Naomi Vona and Make your own resin stud earrings with Little Dot Loves. Only a short bus ride from our Kennington office, drop in if you're keen to find out more about properties to rent or properties to buy in the area.
Divali Celebrations in Trafalgar Square
Historically, Diwali can be traced back to ancient India and most likely began as an important harvest festival. It's meaning is a 'row of lights' and the festival is now known at the festival of lights, because on this day, people illuminate their home with lamps and colourfullights. This festival now stretches beyond cultures and religions but is most important to Hindus, Sikhs, Jains and Buddhists. For the 18th year running, the Diwali Festival in London is to be hosted this weekend in Trafalgar Square and normally attracts 35,000 toursits and Londoners with exciting music and dance as well as delicious food and craft and community stalls. There will be activities and entertainment for all ages, so if you want to join in the celebration or learn more about the history behind the festival, head a long on Sunday to take part in the fun.
If you're interested in finding out more about future events in Westminster, London, Kennington and the surrounding areas, feel free to drop by any of our offices – we'll be glad to provide you with a list. We can arrange viewings of properties for sale and properties for rent within walking distance of some of these popular venues.