Another True Story
A Much Needed Step Up The Property Ladder
Having lived in a flat in Dunsterville Way, Southwark, for 18 years, civil partners Mark and Julian took the momentous decision to move to the country.
They had been searching south west England for several months and had finally found their ideal property: a four-bedroom house in Dorset.

With an offer accepted on the Dorset property, Mark and Julian wanted to sell their flat quickly, and after talking to several London estate agents, they asked us to handle the sale.


At the same time that James Holness from our sales team was taking details of the flat for sale in Southwark, first-time buyers Alessandra and Charles began searching for a home they could put their own stamp on: ideally located close to the bars, shops and restaurants of trendy Bermondsey Street. When the young couple called into our London Bridge office, James instinctively felt that Mark and Julian's flat would be a perfect match, so he arranged a viewing.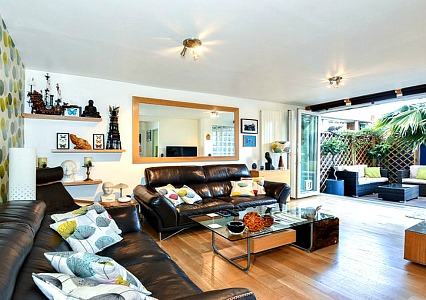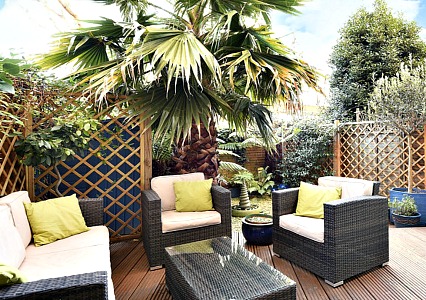 As soon as they walked into the property, Alessandra and Charles knew they had found their ideal first home. The flat needed a little updating, but the couple were happy to make some changes in order to create a place they could truly call their own. As first time buyers there was no chain involved, so Mark and Julian were able to complete their sale within six weeks of receiving the offer from Alessandra and Charles.

Now living the rural dream in Dorset, Mark says "We were very pleased with the service from Daniel Cobb. They got our property on the market very quickly, viewings were well organised and feedback received. We would definitely recommend Daniel Cobb to friends and family who were thinking of selling." He continues: "We should also add a special mention for James, who was always very friendly and helpful."

Alessandra and Charles were equally enthusiastic about the service we offered them and, like Mark, had particular praise for James. Alessandra says "We visited a lot of flats in the last few months and met many agents: James from Daniel Cobb was by far our favourite. He has been a great support from the first viewing to the exchange of contracts with the sellers, it made the entire process much more enjoyable." Another true story, of satisfied clients - in this case sellers and buyers.

Working in the Sales Department we feel privileged to be able to help people find their perfect homes, and it's always hugely satisfying when we see a buyer and seller happily settled in. If you are looking to buy or sell a London property, a call to Daniel Cobb could be a step towards your own happy ending.